The Island of Aphrodite, an island of amazing diversity where majestic peaks meet the crystal turquoise waters of the Mediterranean Sea, where ancient history and culture live side by side with all the amenities that come with modern living. It is a nature lovers paradise, with many species of flora and fauna for you to observe including the rare and shy Moufflon, a type of mountain sheep indigenous to Cyprus, many varieties of orchid, pink flamingoes and other beautiful plants and animals.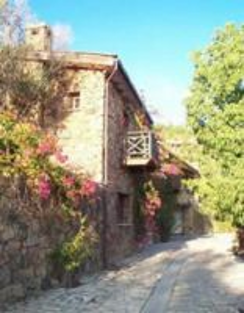 Lordos Properties is a friendly and dynamic company, which strives to be close to its customers. Our stability and commitment to long-term results can be judged from our enviable 90 year record of presence in the Cyprus real estate market. Our in-house architectural and engineering departments, together with our commitment to our clients, have reaped us multiple awards for a number of our projects in Paphos, Larnaca, Protaras and Limassol. We are the recipients of Awards sponsored by Jaguar, Mercedes, International Homes, Air Harrods, Currencies Direct and Homes Overseas. For four years in a row now, we have received the awards for Best Cypriot Residential Development and Best Cypriot Property.  Our prestigious project 'The Ermitage on the Beach'  has received four international awards.
We pride ourselves on customer focus and continually strive to provide service excellence. Our commitment to our clients continues long after our first contact and we provide help and assistance through all stages of the buying process until long after you have you have settled in.
Our highly trained and dedicated team are a valuable asset to our company and are always available to answer any questions or queries you may have. With this in mind, please do not hesitate to contact us.
Lordos Properties is a proud member of Lordos Organisation. A highly diversified Organisation which constantly evaluates new trends and market needs, and timely enters the market with appropriate propositions and products to meet them.

Lordos Organisation was founded in the early 20th century in Famagusta, Cyprus, by Mr. George D. Lordos, the father of the organization's present chairman Mr. Constantinos G. Lordos.  The Lordos Organisation was officially registered in 1936.


You can learn more about The Lordos Organisation activities by following the link: http://www.lordosorganisation.eu/